Description
The time-tested and acknowledged pathway to become a skilled improvisor is to play your instrument at every jam session or other opportunity that becomes available. That's exactly how the early greats learned their craft, simply by playing jazz, not wasting time talking about modes, scales or unimportant activities that prevented them from actually playing their instruments. As seen in 25 prior DVDs, the core success of the Robert Conti approach is his ability to teach the jazz language (improv) at the street level, where it actually began.
If you're an entry level jazz guitarist such as a blues or rock player trying to make the crossover to jazz, Ticket To Improv will take you on one of most exciting and productive musical events of your life. Very soon, you will be impressing your friends with your new playing skills.
As in each of his learning products, once again, Conti delivers another "Motherlode!" How? By teaching you exactly how to start playing an arsenal of lines over the chord progressions to three "must know" tunes that are played in every real life jam session. More importantly, after you learn the first three tunes, he will also teach you how to quickly begin reshaping those lines for usage in other tunes.
Volume 1 Subject Lesson Songs:
Satin Doll
On Green Dolphin Street
Autumn Leaves
Bonus Solo!
Ticket To Improv, Volume 1 Includes:
Printable PDF of lesson solos in notation & tablature
MIDI & MP3 files of single note solos & rhythm sections
DVD Running Time: 4 Hours
good stuff
really enjoying it. havent made enough time to study but am working through it. robert's teaching is very clear and straight forward
One of very few who actually teach how to play
RC is fantastic. He is one of the very few who actually teach how to 'play' the instrument rather than memorize single tunes or riffs. The state of guitar lessons is tragic and if the instrument is going to survive/flourish we need players not tape recorders.
Wish I found this course much earlier...
Hi! My name is Jim Brown. I am retired and I have been playing guitar since I was a child. I have had a very difficult time learning jazz improvisation. I started the Conti Ticket to Improv course about six months ago and have to say that I wish I found this course much earlier in my guitar career. I have tried many guitar books and courses in the past, with little success. Most courses emphasize theory, scales and licks. The Conti method uses whole songs and melodic lines. None of the other methods I have tried in the past have given me the access to the melodic lines needed to learn jazz guitar. In particular, this method covers melodic lines that run four measures, or more, you learn by playing actual jazz solos. The Conti approach is ideal for people trying to learn jazz who feel like their progress has stalled. Mr. Conti is one of the true New York Italian jazz guitar pros of the sixties. For those of you on a limited budget like myself the cost of the CDs in the ticket to improv series is ridiculously low, especially when using the new streaming option. Now is the time to get instruction from a jazz great before the opportunity is gone.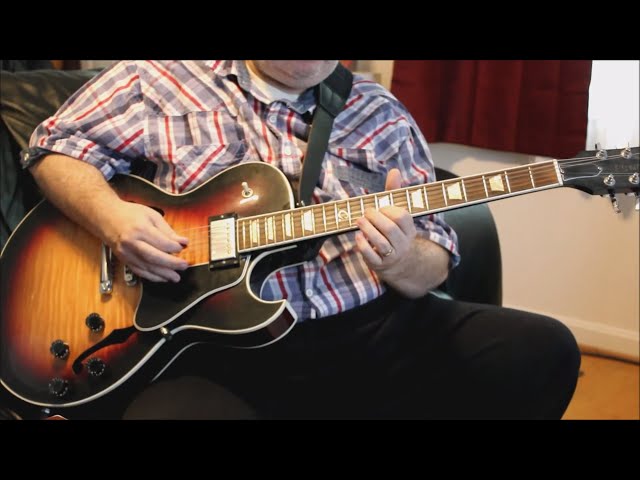 No better place to start...exceptional
I gotta share this. I study with Robert Conti's courses. They are outstanding. He is one of the best teachers I have ever seen period. (and I have reviewed dozens and dozens of guitar instruction DVDs over the years.) If you want to start to play Jazz lines, there is no better place to start. And, for the beginner Jazz student, the Ticket to Improv series is exceptional (and incredibly affordable). And no, Bob's not paying me anything to plug his stuff. It really is just that good.
Progressed more in these last few weeks
I''m 61 (yep) and play in a jazz combo. I do pretty well playing and reading changes which works fine because I'm the only rhythm instrument. Soloing? Even after all these years/decades, I struggle in spite of owning just about every jazz guitar instruction book there is. I mean, really. So, I committed this last month, come hell or high water, to go thru RC's first Improv DVD along with his Technique DVD. Every day. And you know what? I've progressed more in these last few weeks, improvisationally, than any time before. Again, mind you, I've been playing and getting paid to do so for decades!
Benefits of a Changed Mindset
For the first time yesterday I found myself really swinging playing two of the midi backed solos from 'Ticket to Improv 1'(Satin Doll and Green Dolphin Street) and I will be working a lot on Autumn Leaves today. It just keeps getting better and better now I am really getting this stuff under my belt. I've found that one of the keys is to master each step without rushing to substitute quantity for quality just by increasing the number of songs you can 'get away with'. This really drives home the subtle edges of the tasty licks on the DVD and makes that quality feel become instinctive - after that, as Bob says, they are yours for a lifetime of playing and endless reshaping. All that's needed is patience. I keep surprising myself all the time. I discovered yesterday that my ability to find notes by ear has suddenly increased - likely purely as a result of repeatedly playing the same licks thousands of times against their 'home' chord shapes. I have come to realise that jazz really is easy once the basic skills are hammered home by PLAYING not thinking about it. After you can play enough Chord Melodies and Solos the theory really does (as the master states) "take care of itself". As taught,it should always be secondary to the ability to actually employ it's desired outcome first - playing great tunes on the guitar and enjoy it. Bob keeps saying he "knows he sounds like a broken record" when he repeats over and over that it's "all in the playing". I have come to fully realise that he does this because he knows that a lot students just don't get into that mindset very quickly and totally stop worrying about theory the FIRST time he tells them to do so. I have to be honest and say it took me a long time to do that after years of thinking the opposite thanks to the blind alley of 'mode and scale misdirection' by others - who are not a fraction the player Bob is. Now that I have crossed that mental bridge, everything is starting to come up roses. I cured myself of the former belief by repeatedly telling myself "Bob's a world class player - and he didn't get to be like that by knowing less than me!" lol Now I just keep doing what he says in the order he tells me to do it in and good things happen all the time. I am 100 percent right in doing that as he never fails to deliver more abilities and insights! Sorry if I KEEP writing on the site, but this stuff really is eyesight to the blind. Keep working on it and it will happen for you - I know because it's happening for me every day.
Found a new enthusiasm for the instrument
I've been playing guitar for 20+ years and now have a new found enthusiasm for the instrument that rivals the day I got my first guitar. You know, when you strummed your first chord and fell in love. Both Volume 1 & 2 of this series is so awesome, I can not put into words how much I appreciate what you have made available to those who want to learn to play jazz, but never knew where to start. Concise and to the point, I was playing away with the backing track to Satin Doll on day one. Thanks for everything!